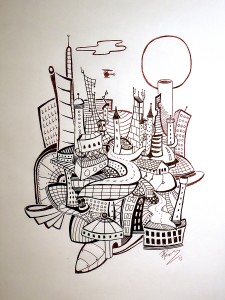 This one was created when I drew Metropolis. I liked how metropolis came out and wanted to try it in a different color.
As I was producing and drawing, I saw the shape of an elephant come up, so I decided to jump in the abstract art and exploit that wonderful mishap.
I ended up with a great piece.